Cocoa Press
Regular price
Refundable Deposit
$0.00
Unit price
per
Refundable Deposit
Coming Soon!
At ERRF this year we ran a fundraiser for Point of Pride which provides access to gender-affirming health and wellness services for trans and gender diverse folks who cannot otherwise afford it. To date, they have supported people in all 50 states and 110+ countries.
We have some pins leftover and have had a lot of requests from people to ship them. So here we go! Cocoa Press will cover the shipping, but we would request at least a $10 donation per pin if you are able. Donations can go right to the organization at https://www.pointofpride.org/cocoa-press. This will only be available in the US (Sorry!!) but we promise to get more pins and bring them to SMRRF 🙂.
Seriously, thank you all so much for your support of Point of Pride. They are an incredible organization!
Share
View full details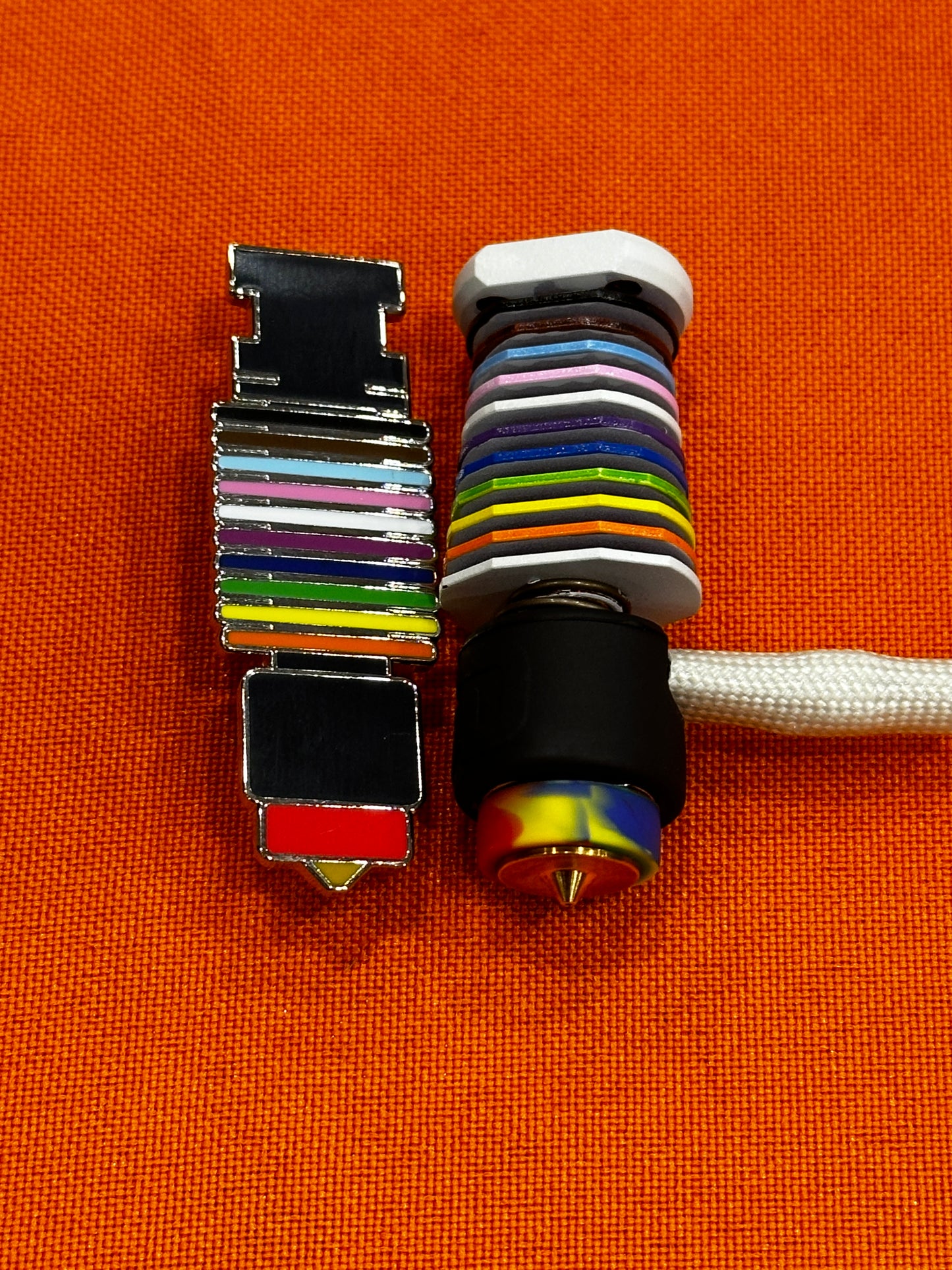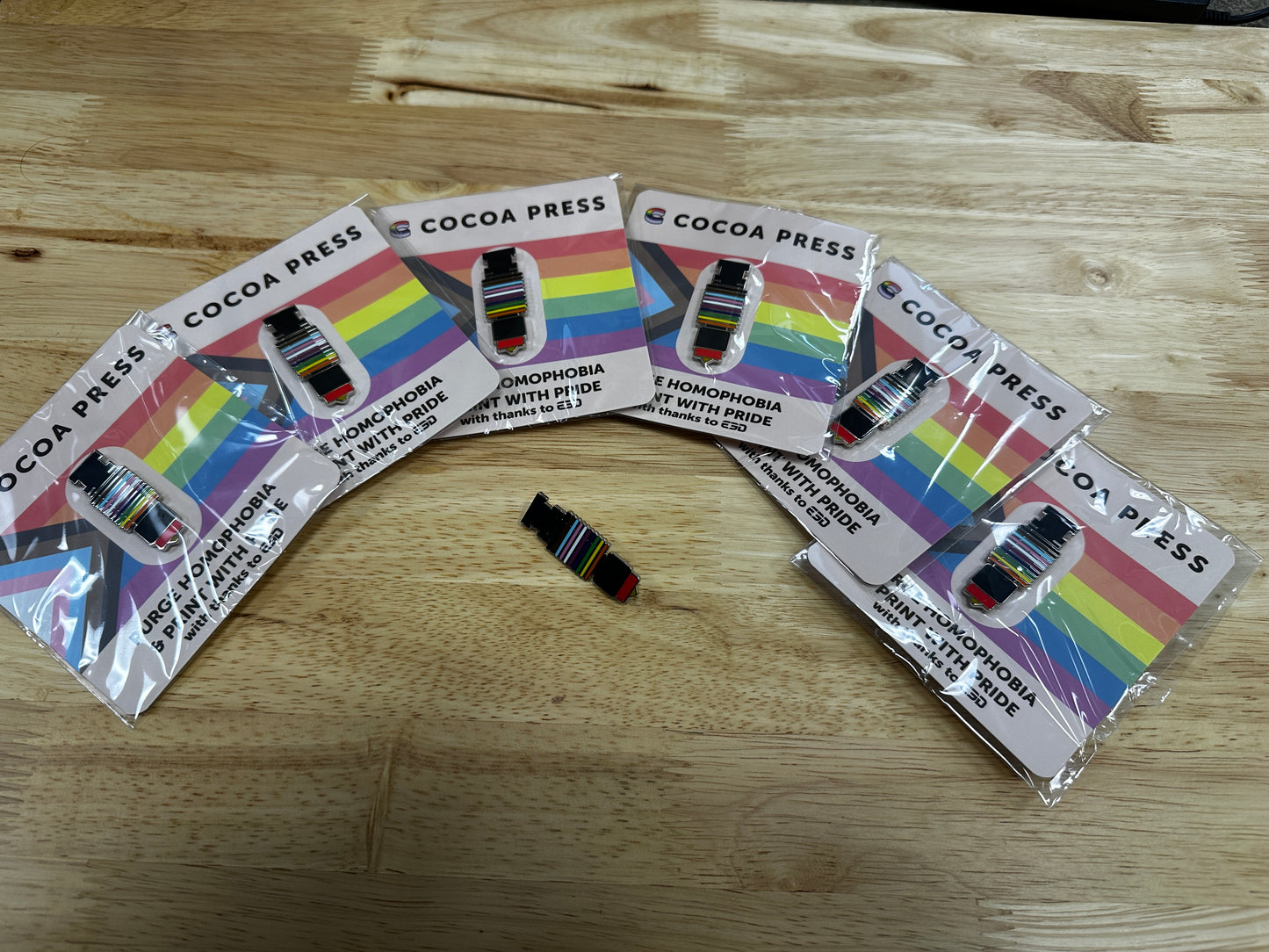 Related Products
Regular price

From $199.00

Regular price

Refundable Deposit

From $199.00

Unit price

per

Regular price

Refundable Deposit

$49.00

Unit price

per

Regular price

From $55.00

Regular price

Refundable Deposit

From $55.00

Unit price

per
Cocoa Press highlights (click to expand)
What can I make?

With Cocoa Press, you can create a variety of intricate chocolate designs, from print-in-place gears to custom branded confections. Unleash your creativity and break free from the mold™.
Chocolates

We will have milk and dark chocolate cores available at our launch this fall, with white and colorful chocolate cores to follow. You can also use your own chocolate. See our FAQ section for more about our chocolate.
Key Features

Easy to clean with chocolate only touching 4 parts, each of which can be removed without any tools and washed in the sink
0.8mm nozzle for precise chocolate extrusion
70g chocolate capacity per cartridge
Marlin firmware for advanced control
Dual heating system with +- 0.1°C accuracy
140mm x 150mm x 150mm build volume (for wide prints or tall prints, limited by 70g per chocolate core)
Overall footprint of 365mm x 315mm x 700mm (LxWxH)
Cutting-edge 3D food printing technology for creating unique chocolate designs
Pricing

This is a $100 deposit for the Cocoa Press DIY kit. The remaining $1,399 (plus shipping and taxes) will be due in the fall before the printer ships. You may request a refund at anytime by emailing us at hello@cocoapress.com.
Check out some of our recent press!